Rebranding InsurTech
Insurance can be complicated and intimidating, especially when one is caught in a maze of insurance jargon. The new InstaProtection brand combines research and user experience principles to create a seamless user-centered brand experience for digital natives across Singapore, Malaysia, Thailand, Vietnam, and Indonesia.

The brand audit consists of an in-depth look into InstaProtection's existing brand, the InsurTech landscape, key competitors, as well as qualitative customer interviews.

The result is a playfully illustrated tripolar brand with strong colours and simple language in a coherent tone of voice, making InstaProtection stand out and take the lead in making insurance more approachable and human in the InsurTech space.
BRAND POSITIONING
We repositioned InstaProtection to bring their functional and relational qualities to the forefront – in terms of their ability to deliver fast and hassle-free insurance solutions, along with personalised yet comprehensive customer service at the same time.

InstaProtection's new brand essence, 'Your Pocket Guardian', captures their proactiveness in providing protection that is personal, attentive, convenient, easy, and all-encompassing. This is brought to life with a unique cat hero mascot which also embodies InstaProtection's new Hero personality. The Hero tone of voice is then applied to simple language across all touchpoints to ensure an easily understandable and trouble-free experience.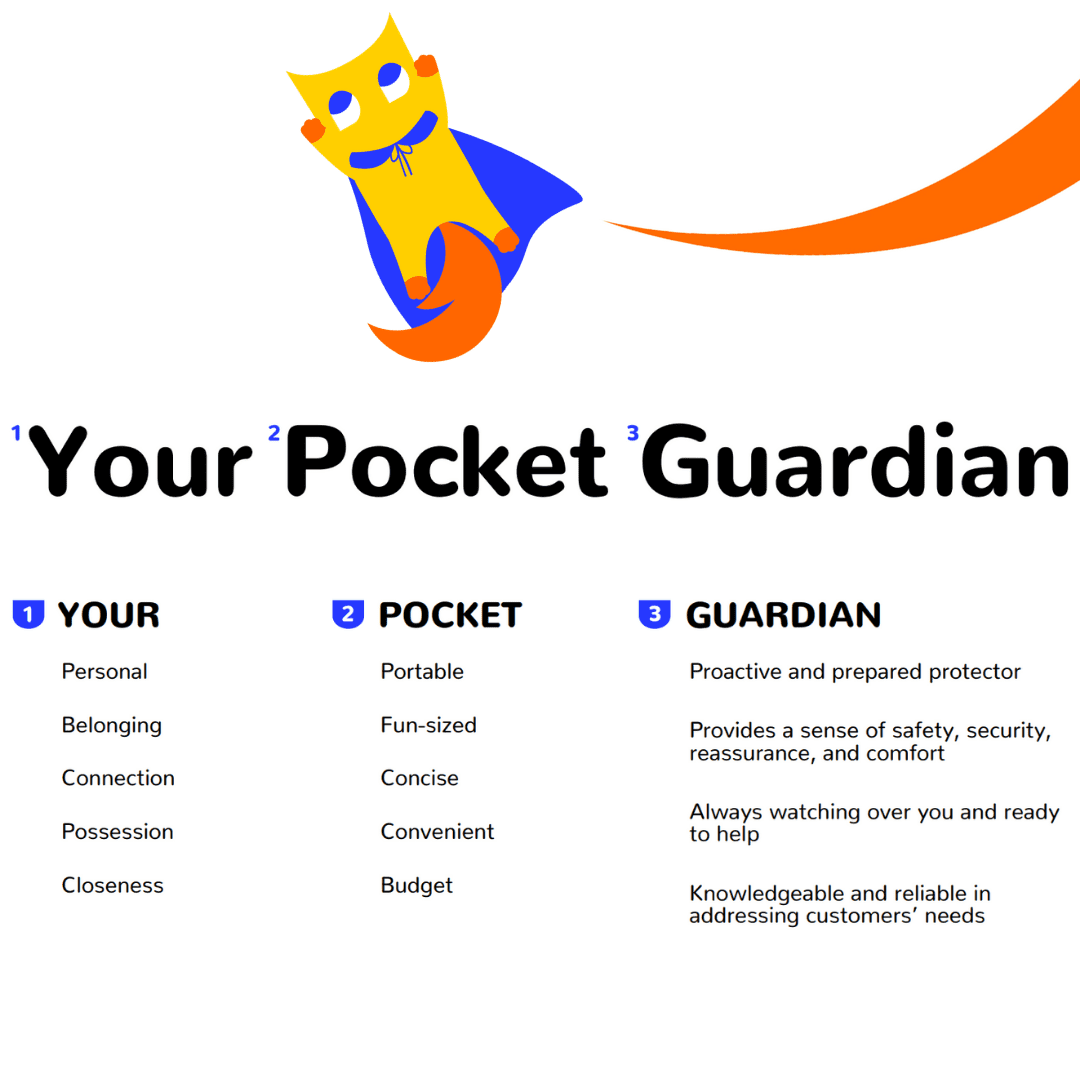 BRAND IDENTITY
Majority of insurance and InsurTech brands adopt a more serious and jargon-intensive approach to convey professionalism and legitimise their product offerings and services. This, however, makes the industry appear cold, unfeeling, and difficult to understand. This brand refresh leads the way in showing that insurance can be humanised and made more approachable and accessible with illustrations and simple language, yet still convey a sense of professionalism and legitimacy at the same time.

Unique to InsurTech, eye-catching colours and a round sans-serif font were strategically picked, based on customer research with Gen Zs and Millennials, to convey fun and friendliness. Similarly, the illustrated approach stands out in InsurTech, while making insurance easy and more accessible, especially to younger digital natives.

This approach allows for a better understanding of complex insurance terms and processes, by presenting them in simpler and more human ways. Coupled with imagery depicting real life scenarios, the overall brand appears more authentic and genuine.
BRAND TOUCHPOINTS
To reach InstaProtection's customers both online and offline, we developed a wide range of touchpoints that seamlessly incorporates InstaProtection's new brand positioning and identity. This includes a new mobile application, website, name cards, brochures, bus stop advertisements, pull-up banners, uniforms, and more.
The new set of touchpoints are then translated and consistently used across InstaProtection's target countries in the region, demonstrating the adaptability of the brand mascot and graphic style across print formats, digital platforms, and countries.
"Since the implementation of our new brand, we have seen increased sales and enquires for our products and services. We are very satisfied with the professionalism displayed by Creativeans, and are confident of their expertise to help InstaProtection become the brand that is irresistible to try for the first time."
Lionel Peh, Regional Operations Manager, InstaProtection Pte Ltd