Rebranding Fitness in Brunei
TKO is the premium boxercise, fitness, and wellness center that offers an exclusive experience for their tribe of health enthusiasts in Brunei. TKO raises the bar in the fitness and health arena, by constantly pushing boundaries with their innovative and unique products and services, leaving customers with a memorable and lasting impression of the brand.
Brand Essence
The Brand Essence is the fundamental nature of an organisation, a consistent message that encapsulates and communicates the brand concept. TKO aims to always provide physical and mental comfort in its unique environment, welcoming members home. TKO constantly strives to offer new and innovative solutions through the use of modern equipments, facilities and domain expert trainers. With such exclusivity, tailored experiences and services as well as comprehensive solutions allow members to discover what is best for their own well-being with the knowledge that staff and all stakeholders are fully invested into creating a safe and comfortable environment for every member, nurturing and forging an important sense of belonging.
Brand Identity
Modern cool, dark blue symbolises the raw and intense energy of gym training. Tasteful introductions of copper, in the form of metals or hot stamp finishings, represents a modern industrial look, which complements the dark tones. The secondary palette of brown and warm grey supports the notion of grit and curated exclusivity. Luxurious leather and metal meets raw brick, concrete and wood, forming a harmonious yet feisty combination of unique textures for a sense of distinctive character, grunginess and rawness. The primary typeface for TKO is a strategic pairing between tough and raw Scriber and understated, streamlined Agency FB. An approachable yet professional Roboto is the secondary typeface of TKO. This is to ensure optimised legibility throughout the brand's communication channels.
BRAND TOUCH POINTS
As a symbolic and experiential brand, we developed a range of touchpoints that delivers a luxurious and exclusive experience to TKO's tribe of health enthusiasts. This includes corporate stationery, physical and digital marketing collaterals, uniforms, a website, service menus, and signages, as well as TKO's space experience, all of which create a seamless experience that differentiates TKO from their competitors.
Interior images credit to @TKOfitness_bn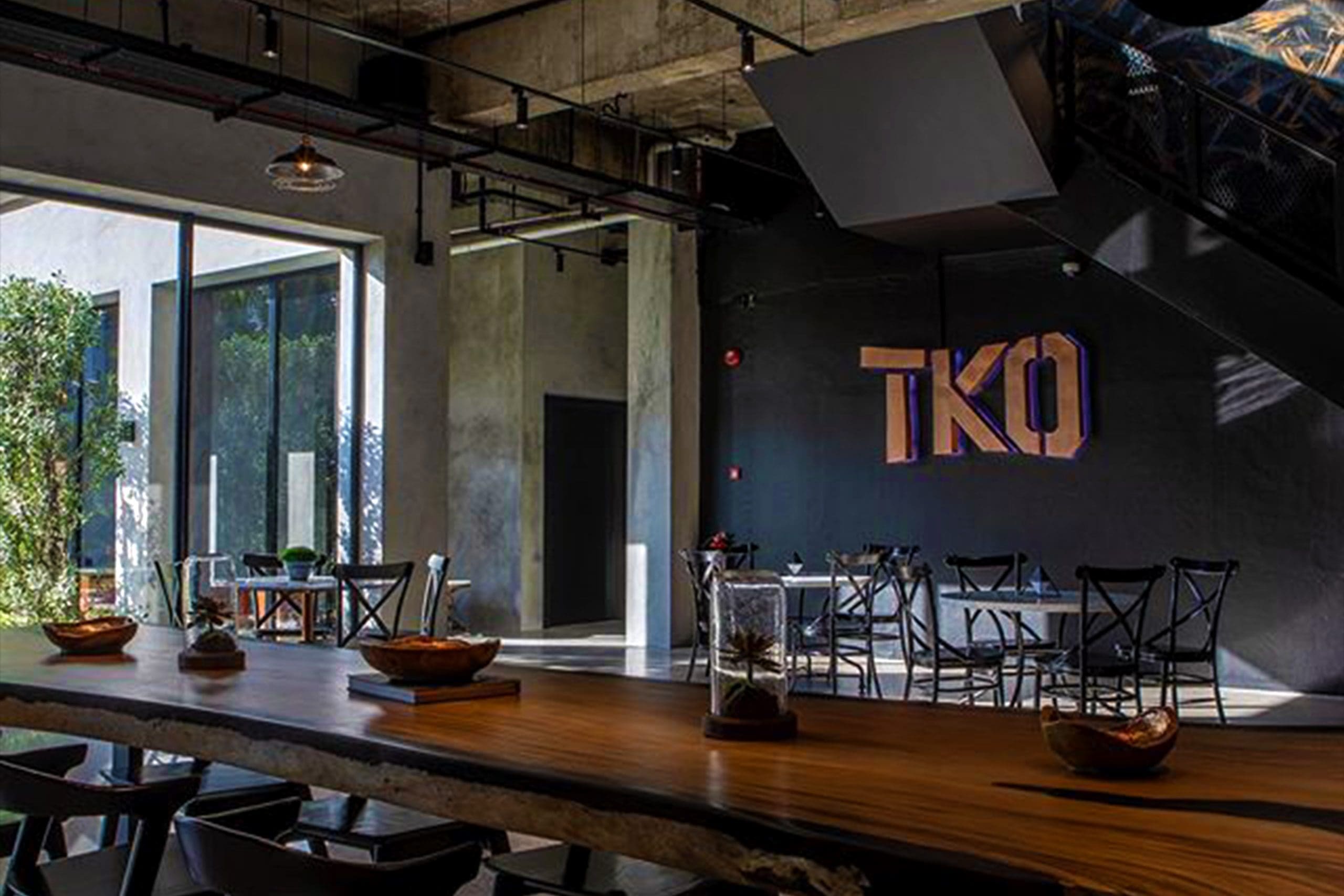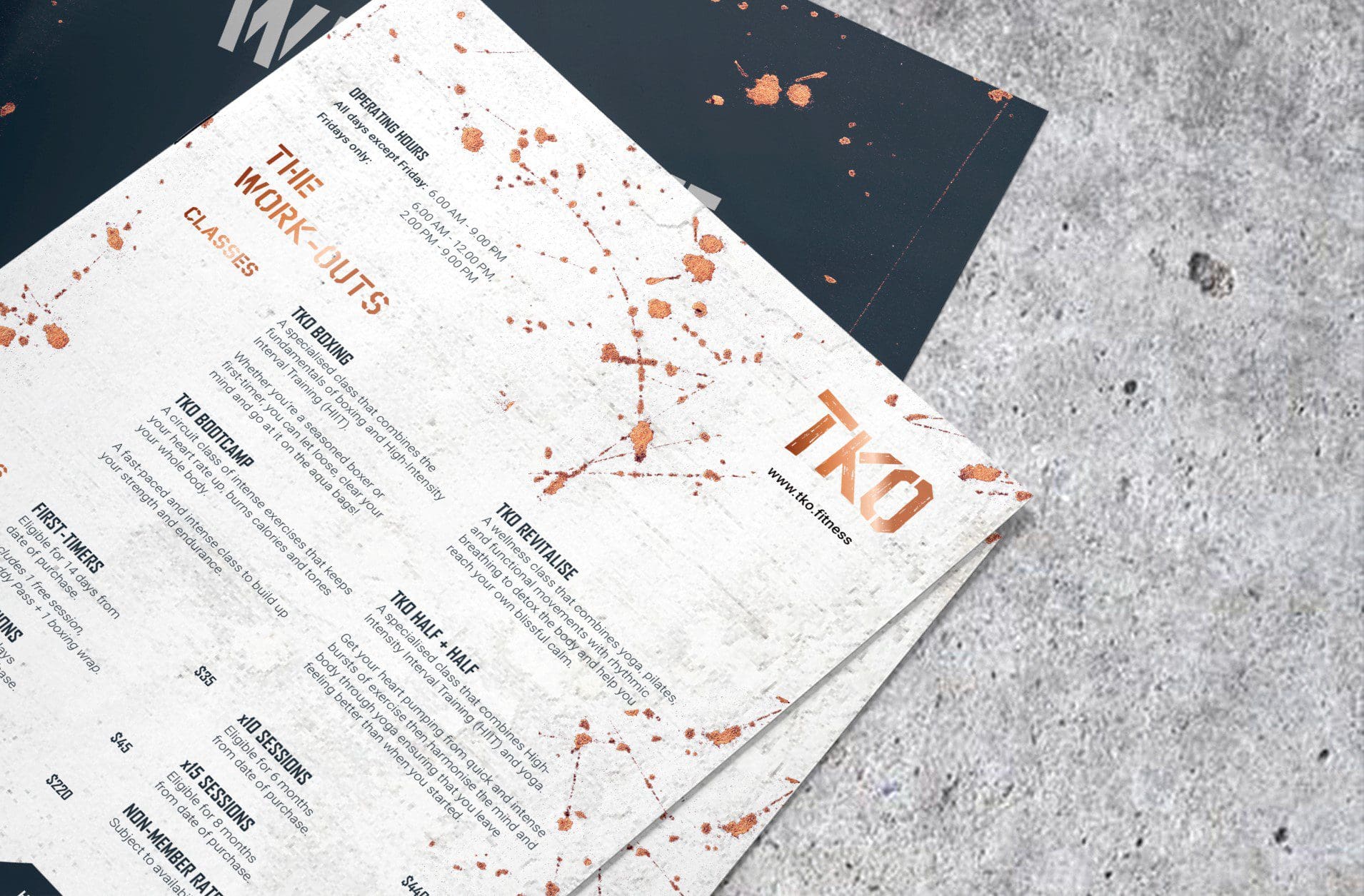 "As the first and only premium boxing gym in Brunei, TKO's iconic brand, services, and interior design provide customers a memorable and stimulating gym experience."
Kimming Yap, Managing Director, Creativeans