REBRANDING THE SPM EXPERIENCE
For over two decades, SP Manufacturing has been consistently offering a range of bespoke electronics manufacturing services and solutions to customers - turning simple electronics into end products that impact the world. In this rebranding project, we were tasked to transform the SPM brand experience to create greater brand awareness and presence in its field. In order to do so, we conducted an in-depth brand audit - diving deep into the core of their business to craft a stronger and more cohesive brand experience.

From crafting a new brand identity and touch points, we also developed a new brand name 'SPM' to act as a more prominent verbal trigger that conveys the brand's concepts and objectives. As part of the rebrand, we completely revolutionised SPM's existing logo. The new logo is built on a consistent grid and focuses on SPM's reliability; the negative spaces in S and P represent the adaptability of SPM, where solutions are not fixed but tailored to every customer's individual needs.

Together with SPM, we implemented the entire brand roll out and reshaped the SPM experience globally.
BRAND POSITIONING
By gaining a comprehensive understanding of the brand, we repositioned SPM in a manner that highlights its functional and relational attributes — in terms of its offerings and abilities to deliver superior solutions and customer service, as well as the emotive aspects of its people, process, and services.

In order to create a consistent message and brand experience across the countries and customers that SPM serves, we also created a unique brand persona to visually personify the tone and manner in which SPM communicates. To draw emphasis to SPM's skills, competency, and innovation, we embodied their brand story with the Creator personality — placing focus on SPM's role in realising possibilities; turning simple ideas into something innovative and making visions come alive by giving form to an idea.
The Visual System
We also crafted a new graphic style that employed the use of the Golden Ratio, which is derived from the chip components expressed in its most basic form — a square. The Golden Ratio can be understood as a mathematical ratio that aids in creating visually-pleasing and organic looking compositions in design that brings a sense of harmony and structure when applied successfully. In this project, we utilised the concept of the Golden Ratio to further proliferate into varying quadrilateral components that serves as the basis for the brand's graphic and layout adaptation. We also expanded this into graphic patterns that embody a similar visual language that can be applied in a variety of ways for greater impact. Thoughtful and bold, the graphic style is flexible and elevates brand recall with its simple but powerful visual brand language.
BRAND TOUCH POINTS
To effectively deliver SPM's new brand positioning and identity, we developed a new set of brand touch points ranging from exhibition booth graphics, print and digital marketing collaterals such as brochures and business presentation slides templates, to website.
Each of these applications serves as an important component in forming a harmonious and consistent brand experience to achieve brand awareness within its field. Coupled with the brand's new colour palette, the touch points also demonstrate the great flexibility of the graphic style while conveying the brand's message efficiently and evocatively.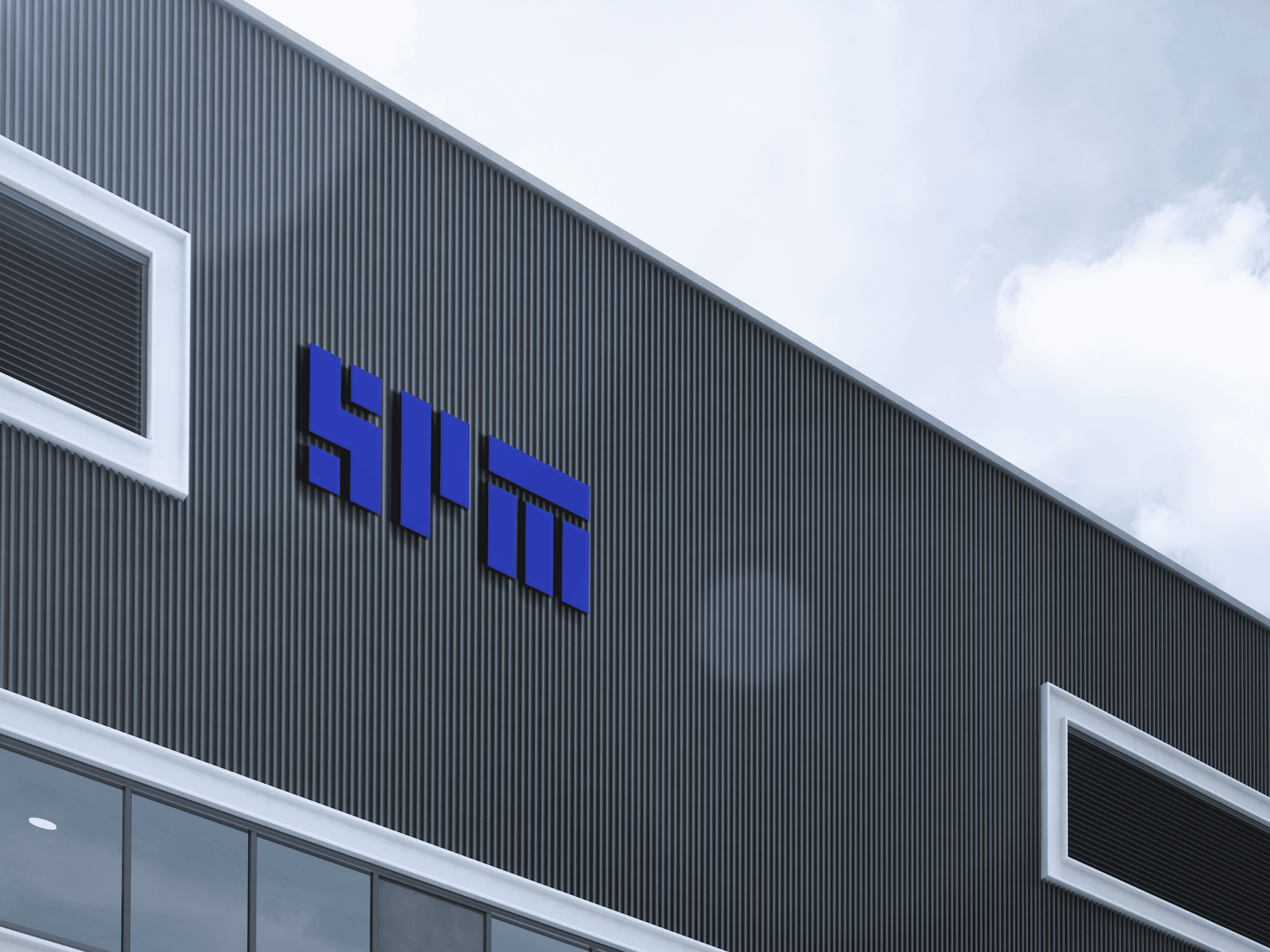 Creativeans has been very professional throughout the entire rebranding process and we have learnt a lot about our own company from them. It has been an insightful and pleasant experience working with them.
Philip Ong, CEO, SP Manufacturing Pte Ltd