Premium Seafood Brand
Snorre Food, a leading supplier for premium cold water seafood introduced a new in-house range of smoked salmon products under the sub-brand Pulpit Rock that comes from the region named Rogaland where the mountain plateau called Pulpit Rock resides. The region is known for its clean and majestic fjords that houses a wide array of fish and wildlife, whereas Pulpit Rock is an internationally well-known attraction in Norway.
LOGO DESIGN
We were tasked to design the brand logo and packaging series for Pulpit Rock Smoke Salmon range. As a new brand entering into the market, the strategy is to harness the brand of "Pulpit Rock" that has strong positive values - conjuring up wonderful memories and stories of the internationally acclaimed site.
BRAND CONCEPT
The concept of this brand focused on the origin of the smoked salmon by incorporating elements of Pulpit Rock on the packaging design. The design further built on and reinforced the perception of the region as a premium importer of ocean-farmed salmon.
PACKAGING DESIGN
The packaging is designed to appeal to the widest possible audience; using cool and fresh colours to convey positive qualities of nature, ocean and seafood. It is also designed to be adaptable into different packaging sizes and layout, with flexible labelling of fresh or chilled types to cater to the different groups of customers.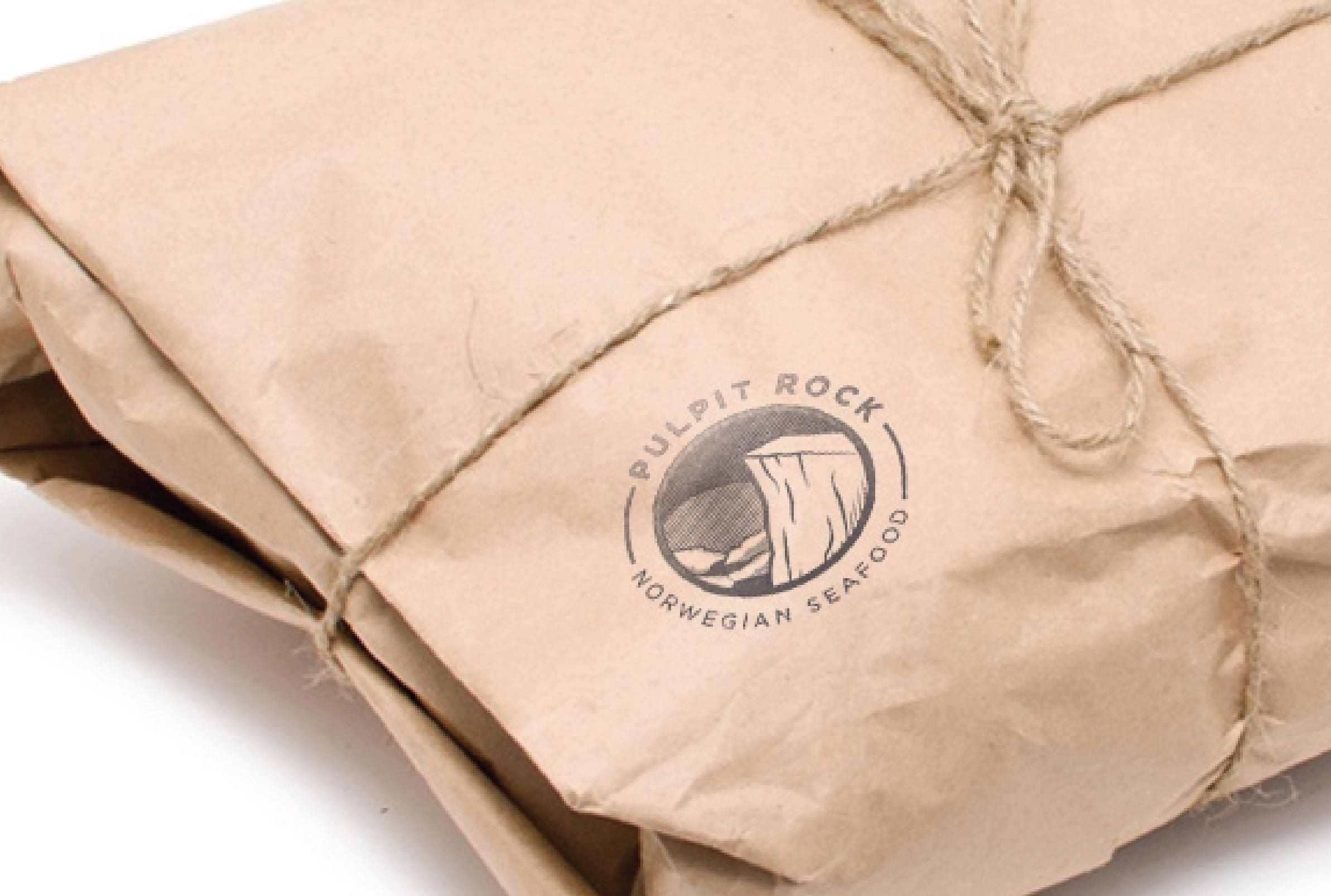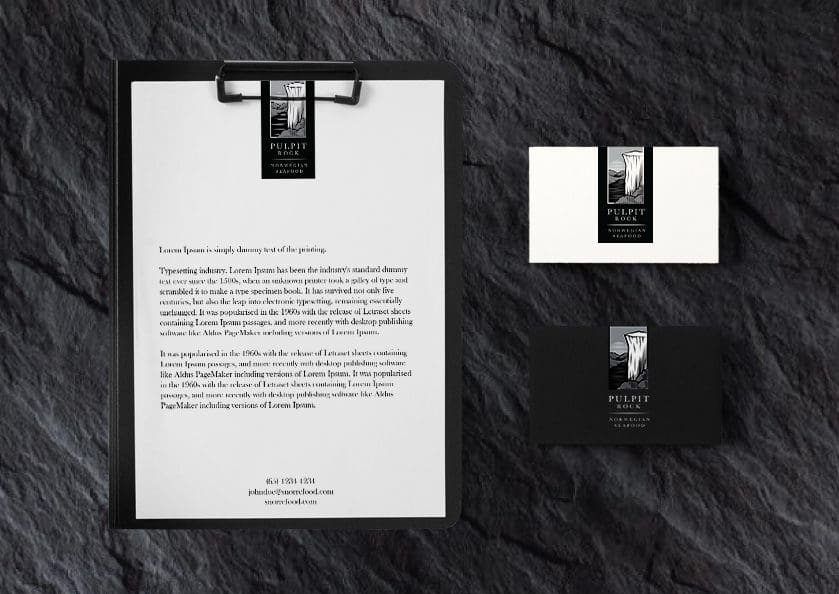 "The new brand identity and packaging designs helped Pulpit Rock - a new brand to quickly gain credibility and differentiation in the competitive premium seafood industry."
Kimming Yap, Managing Director, Creativeans