We are a brand & design management consultancy headquartered in Singapore.
Since 2012, business leaders have trusted us to solve their strategic and creative challenges: from branding, business design, UI/UX design, packaging design to communication design, across industries and regions. Guided by our systematic approach and methodologies such as BrandBuilder® and EDIT™ Design Thinking, we help SMEs build brands that matter.
As the first ISO 9001:2015 and management certified creative consultancy in Singapore, we are committed to continuously improve and excel in our capabilities to make the world a more creative place.
ISO 9001:2015 Singapore Design Agency
Quality Management System for the provision of a Singapore design agency providing Branding, Product Design, UI/UX Design, Packaging Design and Communication Design.
Certified UI/UX & Branding Agency in Singapore
Certified Usability Analyst (CUA) and Enterprise Singapore recognised management consultant who possess adequate know-how, competence, professional and ethical conduct to provide branding agency and consultancy services.
Training and Adult Education (WIAL & WSQ ACLP)
Certified WIAL Action Learning Coach as well as SkillsFuture Singapore (SSG) recognised Training and Adult Education (TAE) competencies. Singapore design courses agency must be able to support the performance needs of enterprises and learners experiencing industry transformation.
Who We Are
Clients see us as an extension of their core team, they tell us we are down-to-earth, approachable and committed. Our people are a primary reason our clients would recommend Creativeans to others.
Kimming Yap, Managing Director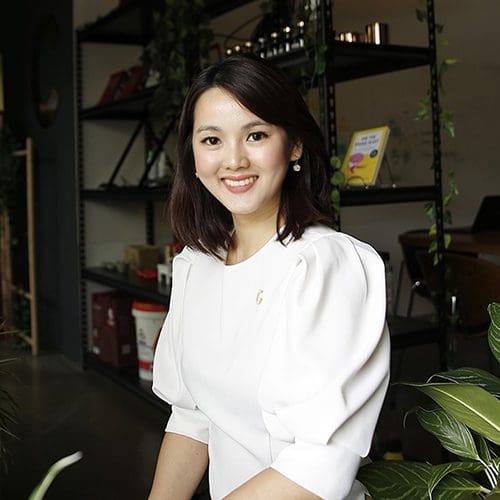 Yulia Saksen, Director
Our Advantage
Creativeans' unique approach combines creativity, agility, deep expertise, proven methodologies and extensive network to solve our clients' strategic and creative challenges.
We are also a partner and a collaborator – not a vendor. We know how to strike a balance between business needs, teams and partners, and we understand the transparency it requires.
Our Partners
01 Interdisciplinary

02 Holistic Solutions

03 Fostering Creativity

04 Think Global, Act Local

05 Versatile Engagement
Interdisciplinary
By interdisciplinary, we mean we approach projects from the intersections of different disciplines and develop a solution for you that is unique and original. We are creatives trained in more than one area of creative disciplines, and thus our eyes look and our minds think beyond a single category.
The result?
Fresh perspectives and out-of-the-box ideas that solve complex problems through ways you'd never dream of!
Holistic Solutions
We call it our lock, stock and barrel solution. One solution to fuel your business growth, integrating branding, innovation, product & service design, packaging design to communication design. We believe that they are all inter- and intra-connected; one simply cannot be successful without the other.
At our branding and design agency, we are professionally and intellectually committed to offering integrated, unified branding and design solutions to our clients. From idea, concept development, design, testing to implementation, each vision is carefully articulated into an unique, robust brand without losing its original intent.
Fostering Creativity
We do not provide standard solutions nor do we settle for mediocre work; we foster true creativity in each and every piece of our work to ensure that our clients are presented with what they truly deserve.
We know what an outstanding work entails, and how to engage customers through creative means to enhance your brand and business value.
Think Global, Act Local
All the world's a stage. And on this global stage, we are the creators.
Creativeans exist beyond the shores of Singapore. Our presence is also felt in Jakarta and Milan, Europe, the design nexus of the world. We believe that being global allows cross-pollination of ideas, and the ability for us to look for solutions in a wider, international perspective.
Versatile Engagement
We've developed a business model that enables us to work with a wide variety of clients & partners on a diverse set of engagements. From collaborative engagements, strategic partnerships to tailored design courses in Singapore, we tailor our engagement models to fit the requirements and constraints of our partners.
Recognitions and Features
Creativeans combine international design expertise with regional knowledge and affordability. Their small team have provided an attentive service you perhaps wouldn't find with a larger company.
Allard Nooy, CEO, InfraCo Asia
We had very helpful insights into how to shape our brand and products. They provided valuable input and advice on various aspects beyond their scope of work. Ultimately, they gave us a clear direction into brand development, making the brand more focused on its strengths and we feel now better positioned to move ahead with what we initially started. If we could go back in time, we would have engaged them at an even earlier stage.
Antonio Miscellaneo, Founder, Hoola Hoola
Creativeans is made up of a dynamic team with absolutely great creative ideas. Detailed oriented, hardworking and very willing to go the extra mile to satisfy client's request.  A definite recommend for anyone looking for a trusted and experienced 360 brand development team.
Felicia Teh, Marketing Manager, Lubritrade Group of Companies
We were very satisfied with the amount of data collected, and with their analysis and recommendations, we identified how to create a unique brand position for our company. We have seen increased brand awareness and now have a strong differentiation factor from our competitors, our sales team have also been reporting positive feedback from customers.
Jake Tan, Executive Director, Admira
We are impressed with Creativeans' systematic approach towards identifying the gaps in our brand image, the active listening to our branding needs and the creative energy that was poured into crafting your designs. We also appreciate the excellent post project service and assistance rendered to our in-house marketing team in the implementation phase.
James Yin, Marketing Manager, ParexGroup
Creativeans is one of the most creative and professional design and brand consultants I have worked with. Their work is smart, thoughtful and absolutely beautiful! I highly recommend them to anyone looking to launch a new brand or refresh their existing brand.
Judy Tham, Founder, One Elephant
Awards
Singapore Packaging Star Awards, Dester Beer, Winner, 2020
Excellence Design Award, Pek Sin Choon Chinese Tea Gift Set, Winner 2020
Excellence Design Award, SustainableSG Beeswax Wrap, Winner 2020
Singapore Packaging Star Awards, Pek Sin Choon, Winner, 2019
Promising SME 500, Top Business Luminary, 2016
Promising SME 500, Top Business Luminary, 2014
President's Design Award, Designer of the Year, Nominee, 2014
President's Design Award, Design of the Year, Nominee, 2014
SaloneSatellite Award, Pod, Special Mention, 2014
TIFF, Tubily, Shortlisted, 2014
TIFF, Layang Layang, Shortlisted, 2014
Furniture Design Award, Tei, Shortlisted, 2012
SaloneSatellite Award, Adapt, Shortlisted, 2011
Furniture Design Award, Sprout, Merit Award, 2011
Fujitsu Design Award, Mochitsu, Shortlisted, 2011
Tivoli Audio Design Challenge, Imagine, Winner (Singapore), 2010
Seoul International Design Competition, Monky, Shortlisted, 2010
Un Designer Per Le Imprese, Lugum, Special Mention, 2010
Sound Innovation Competition, Mini, 1st Prize, 2009
Furniture Design Award, Sqoosh, Shortlisted, 2007
Express IT! iN2015 Competition, System Doc, Merit, 2006
Young Asian Designers Award, Makan, Shortlisted, 2006
Exhibits
Singapore Gifts & Premiums Fair, 2019
Creativity Festival, 2019
Singapore Gifts & Premiums Fair, 2018
Singapore Design Week, 2018
Shenzhen Design Week, 2017
Casa – Italian Design & Lifestyle, 2017
SaloneSatellite, The Missing Dining Table, 2016
Singapore Design Week, Bringing Brands to Life, 2016
SingaPlural, Design Larger than Life, 2015
IFFS, Singapore Design Pavilion, 2015
IFFS, Young Guns, 2014
SingaPlural, Spectrum Installation, 2014
SingaPlural, POP! Installation, 2014
SingaPlural, The Periodic Table, 2014
100% Design Singapore, 100% Material Workshop, 2013
Esplanade, Stories of Design, 

2013

Esplanade, Flipside 2013
Salone del Mobile, Singapore Lah!,2013
SingaPlural, Design Larger Than Life, 2013
Zero Design Festival, Charity Auction, 2013
Home & Decor Fair, Kopitiamo, 2012
Musée d'Art Moderne de la Ville de Paris, Generation Design, 2012
MAAD, Red Dot Museum, Guest Exhibitor, 2012
SaloneSatellite, Treasures of the Little Red Dot, 2012
SingaPlural, Design Larger Than Life, 2012
SingaPlural, 30 Chairs Lifestories, 2012
Tent London, Treasures of the Little Red Dot, 2011
SaloneSatellite, Treasures of the Little Red Dot, 2011
Triennale Design Museum, Un Designer Per Le Imprese, 2010
Salone del Mobile, Un Designer Per Le Imprese, 2010
Publications
101 Woonideeen
September 2011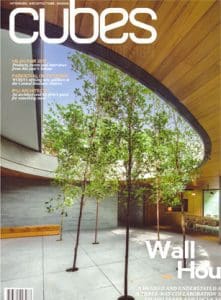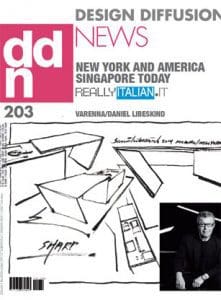 Elle Decor UK
January 2012
House Trends
February 2012
Interior World
February 2012
The Food Journal
January 2014