CATALOGUE REDESIGN
We collaborated with Nippon Paint to redesign its annual Colour My World catalogue. The 2020 catalogue features the colour of the year "Jasper Green", a soothing hue of nature ideal for living room, bedroom or kitchen. The new catalogue design aims to feature Nippon colours revolving around the vivid and true colours of nature.
THEME OF THE YEAR
The Theme of the Year features Nippon Paint's colour palettes across different life stages. By pairing space concepts ranging from the living room to bedroom with the needs of a family member, we help customers make decisions based on their individual needs and personalities.
Point of Sale Packaging
Gold has motivated entire societies, determined the fate of kings and emperors, and inspired the most beautiful works of art. We designed and produced Nippon Gold Paint packaging display box for its authorised dealers and resellers. The packaging allows users to experience opening a treasure chest to uncover what's within. Once opened, the user discovers a bottle of Nippon Gold paint and a precious gold rock that is covered with Nippon Gold Paint. The pairing of gold and dark navy colour creates a contrast that captivates the user, while the pouring of gold paint conveys the paint's fluidity and expressiveness. In addition, the golden frame around the box captures the 'golden touch' of the gold paint, akin to a piece of art that is framed up. Product information, usage scenarios and call to action are depicted on the inside of the box to convert the curious into customers at the point of
PACKAGING DESIGN
We helped Nippon Paint design a series of paint packaging ranging from label designs to colour card designs. The product packaging are designed to communicate the unique characteristics of each paint and how they address the needs of the users and markets.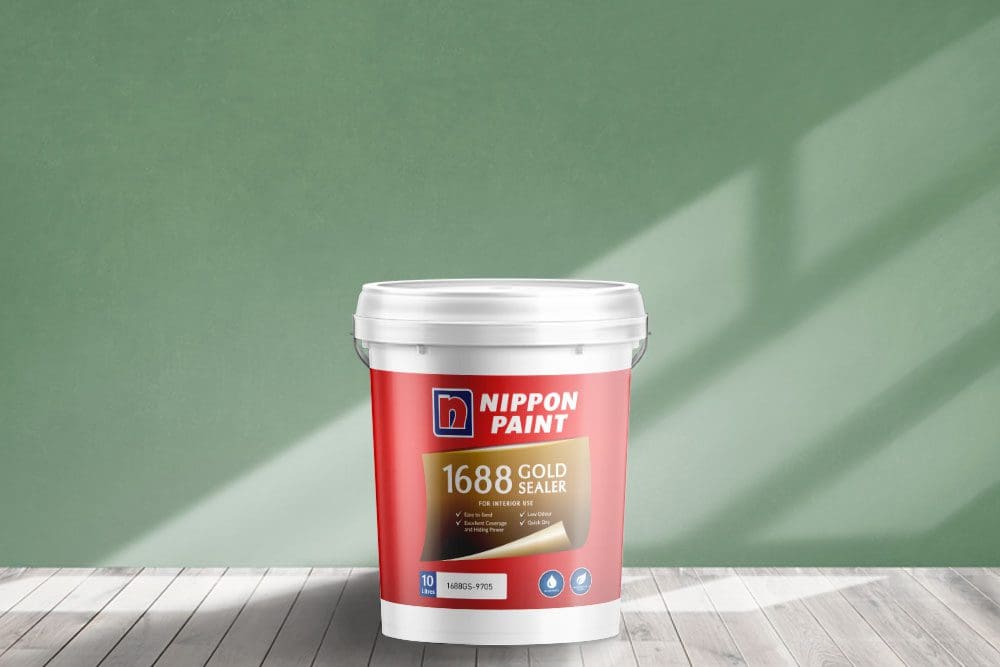 Creativeans offer fair pricing and is hardworking. They are also able to adapt to different styles of work and give good perspective. We were able to launch a new Colour My World that was a great style from previous versions. My GM saw it today and gave praises on it. He said to introduce the agency behind this to him some day 🥳
Crystal, Marketing, Nippon Paint Singapore