BRANDING NTU EEE
Nanyang Technological University is one of the largest public universities in Singapore, and the School of Electrical and Electronic Engineering is the largest engineering school on campus. Tasked to develop NTU EEE's 5 year brand road-map, we envisioned a brand new concept and holistic experience for the school to better engage and motivate its various stakeholders.
BRAND AUDIT
A comprehensive brand audit was conducted through qualitative research, analysis and evaluation which include interviews and focus groups with internal and external stakeholders as well as an in-depth competitors analysis.
BRAND ANALYSIS & POSITIONING
Data and insights collected from the brand audit were distilled into infographics to visualise recognisable trends and patterns for NTU EEE to create a new brand position.
BRAND BLUEPRINT
The insights were analysed and translated into the brand blueprint with a distinctive brand concept and actionable brand applications that include tagline, tone of voice, presentation style and touch points for students, public, alumni and industry.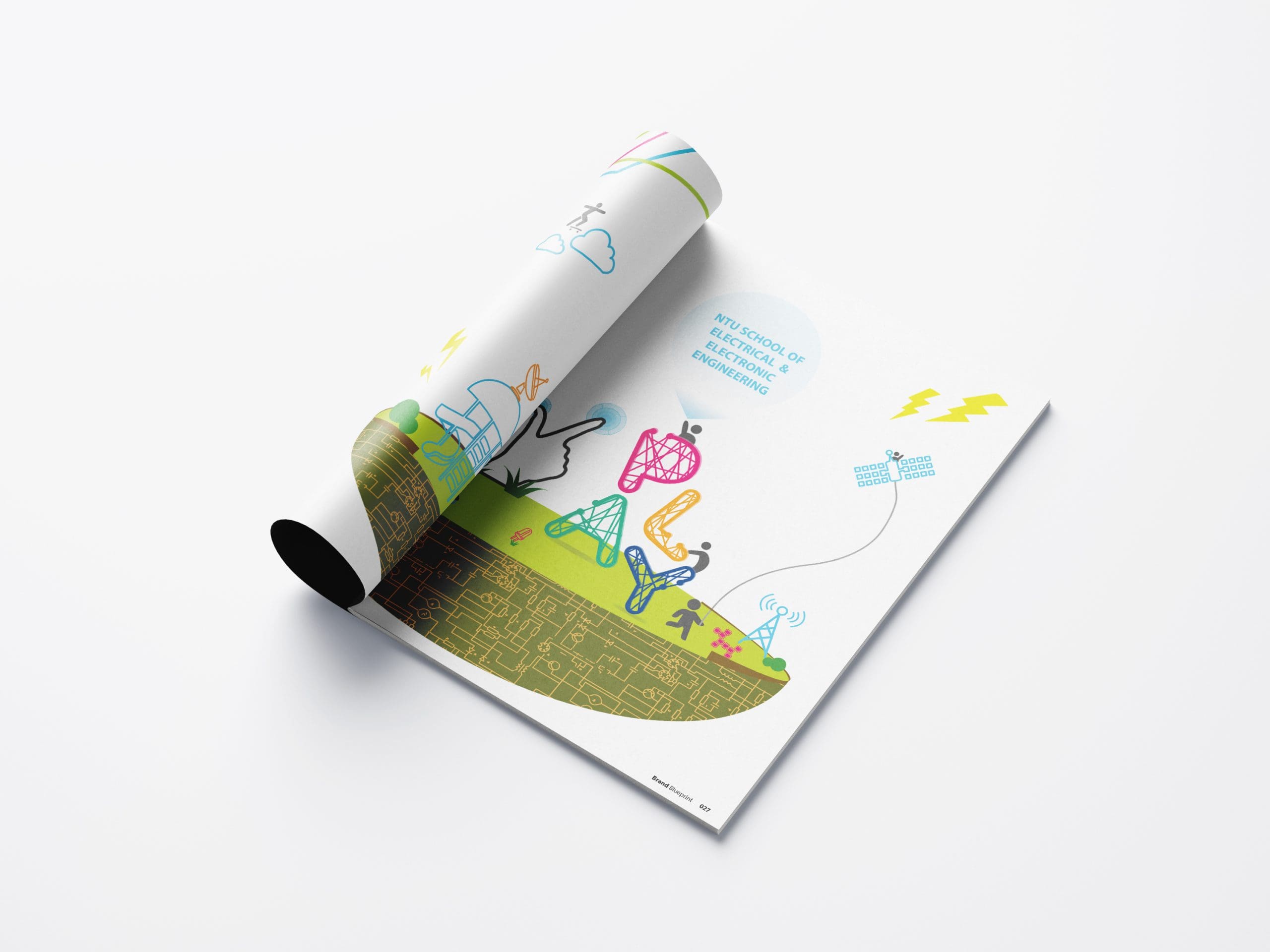 "The rebranding exercise provided NTU EEE with a distinctive message and actionable brand roadmap to charter the school forward for the next 5 years."
Kimming Yap, Managing Director, Creativeans