IOT and SaaS Branding
Gabkotech Innovations is an IOT and SMART workforce SaaS company for facilities management; developing business applications that help the service management industry carry out workforce planning and scheduling for curbing manpower optimisation challenges. We were tasked by Gabkotech Innovations to refresh their existing brand and create a robust new brand position and identity that can be applied consistently across all brand touch points.
BRAND MANUAL
In this rebranding project, we crafted a brand manual for Gabkotech Innovations that acts as a guide to applying the brand elements. We also embodied the brand with a Magician personality to portray Gakotech Innovations as a visionary who looks ahead into the future and having the vision to create a better world through its innovative nature. It communicates inspiration and possibilities, and portrays the brand as a thought leader at the forefront of the industry, always ahead of the game and ready for the future.
Brand Identity
The concept of "Simple Building Solutions" is expressed beyond words, and is visually translated throughout Gabkotech Innovations' brand identity. Contemporary sans serif typefaces of Mukta Vaani and Open Sans are chosen due to their bold and clean nature, conveying the position of the brand as providing simple building solutions that is uncomplicated. The original colours of the brand, orange and green, are retained and given the matching Pantone listing codes to ensure better cohesion and consistency throughout the brand touchpoints. A lighter shade of grey is used to create contrast and to balance between the brighter colours. We also designed a graphic style that is used to facilitate brand recognition and establish a strong brand identity.
BRAND TOUCH POINTS
Touch points from corporate stationery to packaging and digital marketing collaterals are designed in congruent to the updated brand identity to communicate the brand's qualities.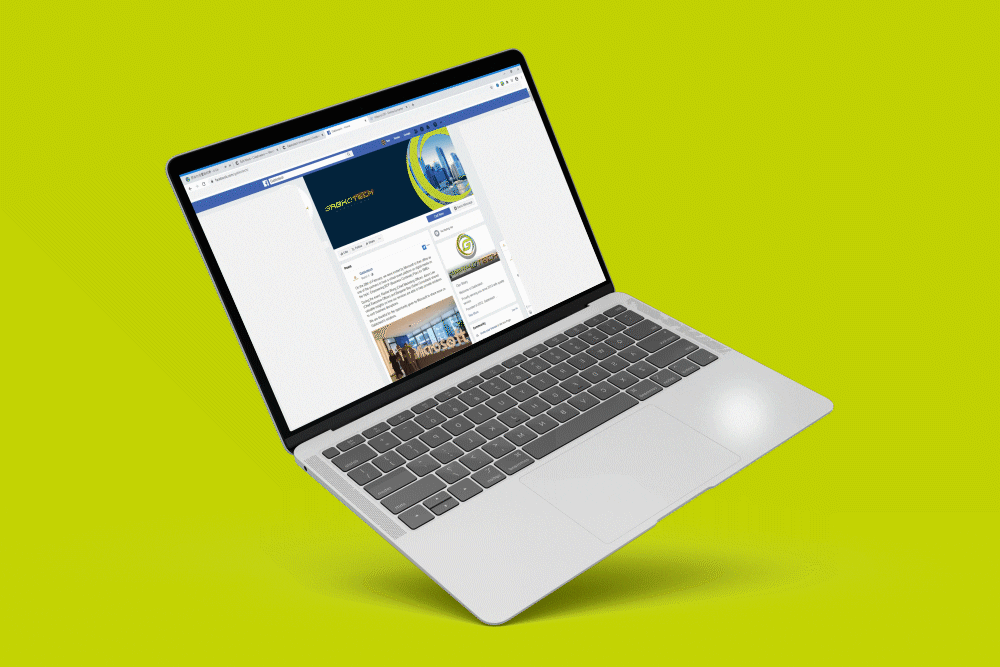 "We are impressed with the work Creativeans has provided and highly recommend them to companies looking to launch a new brand or refresh their existing brand."
Rachel Wong, Chief Marketing Officer, Gabkotech Innovations Pte Ltd