Rebranding Mattress
Since 1976, Four Star has been introducing technological innovation mattresses, giving customers better sleep. The recognisable brand is the first mattress company to introduce anti-static and anti-bedbug technology to the mattress market, as well as pocketed spring mattresses to Singapore. Tasked with a complete rebranding of Four Star, we conducted a comprehensive brand audit to reposition them for the new generation of consumers and market demands. We developed a brand identity that visually expresses its positioning, values and personality clearly and impactfully to both external and internal stakeholders.
BRAND IDENTITY
The Four Star logo is redesigned to highlight the most iconic and memorable element of the original logo – the logotype. The bar of the letter "F" and the top of the letter "S" have been enlarged to extend towards the end of each word for greater visual impact while creating a sense of fluidity and comfort. The curvatures of the logotype help make the design appear more cohesive and are further used as elements throughout the brand touch points. The brand tagline represents Four Star's mission to be its customers' silent but indispensable life companion that provides both physical and emotional support to the users throughout various chapters of their lives. Four Star works unconditionally in the background to help make customer experiences as enjoyable as possible.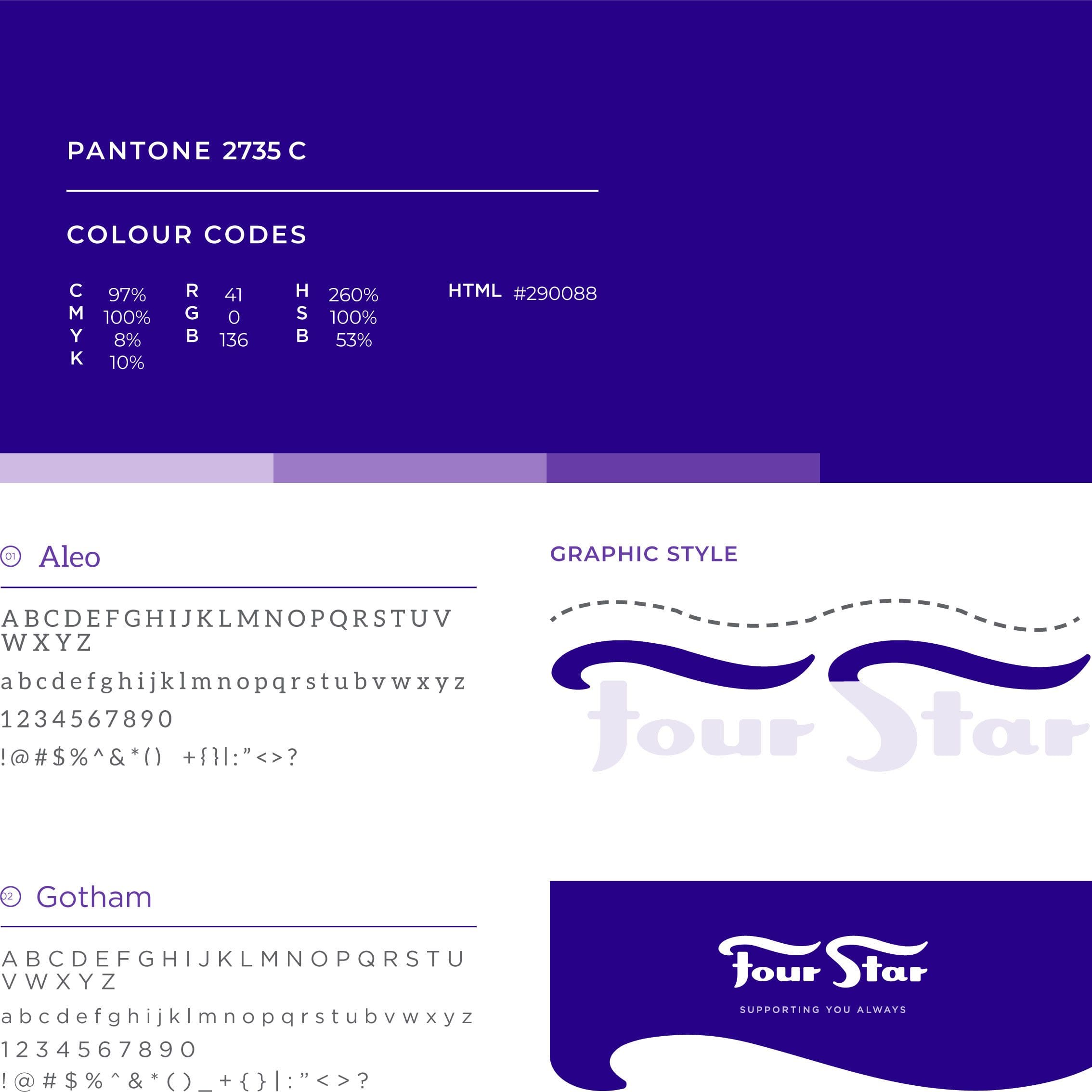 SHOWROOM INTERIOR DESIGN
The front facing showroom is a see-through showcase for the new Four Star brand identity that incorporates the essence of a hospitable tailored experience. The showroom focuses on experiencing the Four Star brand and range of products, with a full immersion in its heritage and product offering, supported by a highly hospitable approach. This communicate that Four Star is attentive and takes care of every customer's unique need and lifestyle.
BRAND TOUCH POINTS
We developed an umbrella of brand touch points, ranging from corporate stationery, packaging, marketing collateral, vehicle decal to video production to embody and communicate Four Star's qualities.
"Working with Creativeans has been a fruitful journey for us. They definitely have the relevant experience to guide us through. They are always open to our feedback and gave us their insights that allow us to have an alignment in our vision."
Mr Ling, CEO, Four Star Industries Pte Ltd