Rebranding An Icon
Established in 1985, Davco is a globally recognised leader in the building and construction industry, preferred by professionals around the world. We helped Davco develop a systematic and well organised visual identity that focuses on its iconic mascot, while taking into consideration the different needs of the brand's target audience.
Recognisable Visual Identity
Focusing on the symbolic values of the brand, the visual identity developed becomes easily recognisable and iconic. The graphic layout is based on grids with a clear information hierarchy, supported by an icon and pattern based system to facilitate the product categorisation.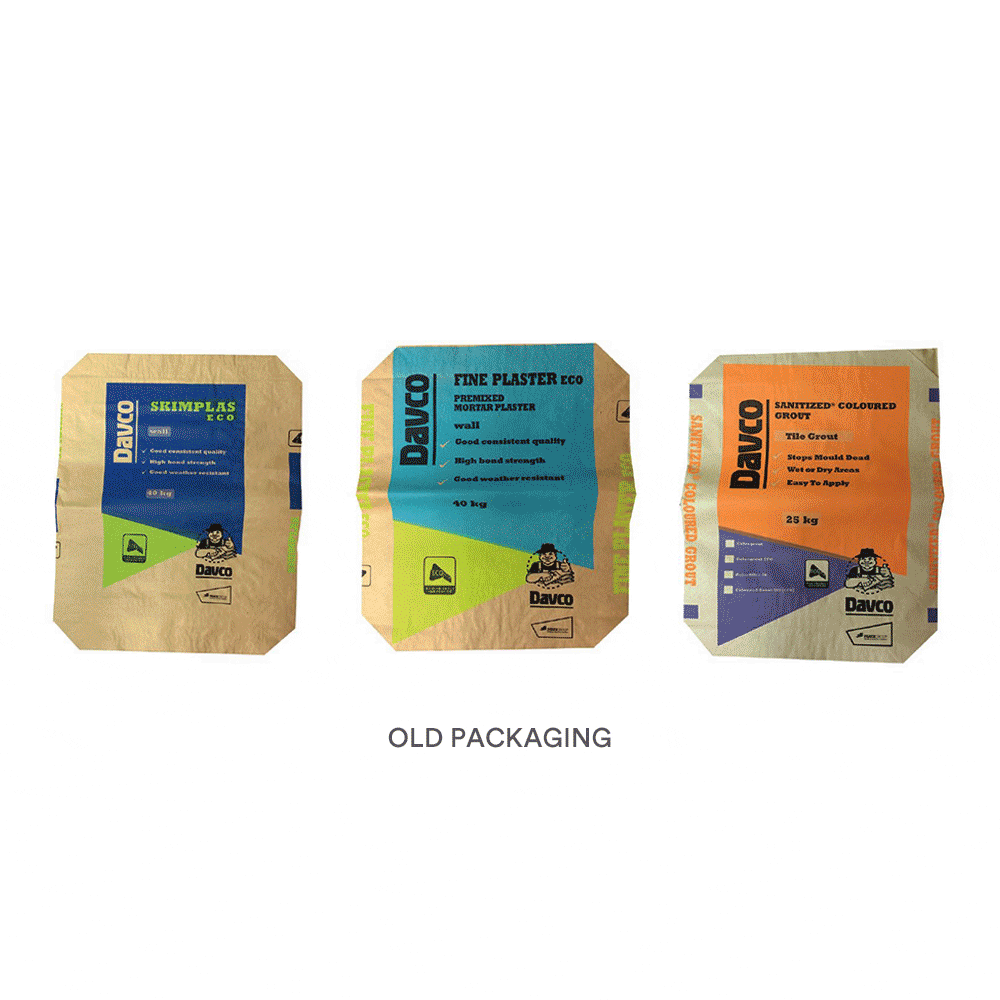 Packaging Design System
The packaging communicates the product through patterns. The pattern helps to visually represent the classification of the product while its organic profile expresses the ecological qualities of Davco products. The frame provides focus and clarity to the qualities of the product while the product category and name are emphasized through the secondary colour. The icons are designed to simply and visually explain the different qualities of the product. The secondary colour is used to represent the product category.
BRAND TOUCH POINTS
The end result is a seamless brand and customer experience that differentiates Davco while maintaining cohesiveness across its complex application touch points ranging from corporate stationery, website, marketing collateral, advertisements, exhibition stand to video content.
"We are impressed with Creativeans' systematic approach towards identifying the gaps in our brand image, the active listening to our branding needs and the creative energy that was poured into crafting your designs. We also appreciate the excellent post project service and assistance rendered to our in-house marketing team in the implementation phase."
James Yin, Marketing Manager, ParexGroup